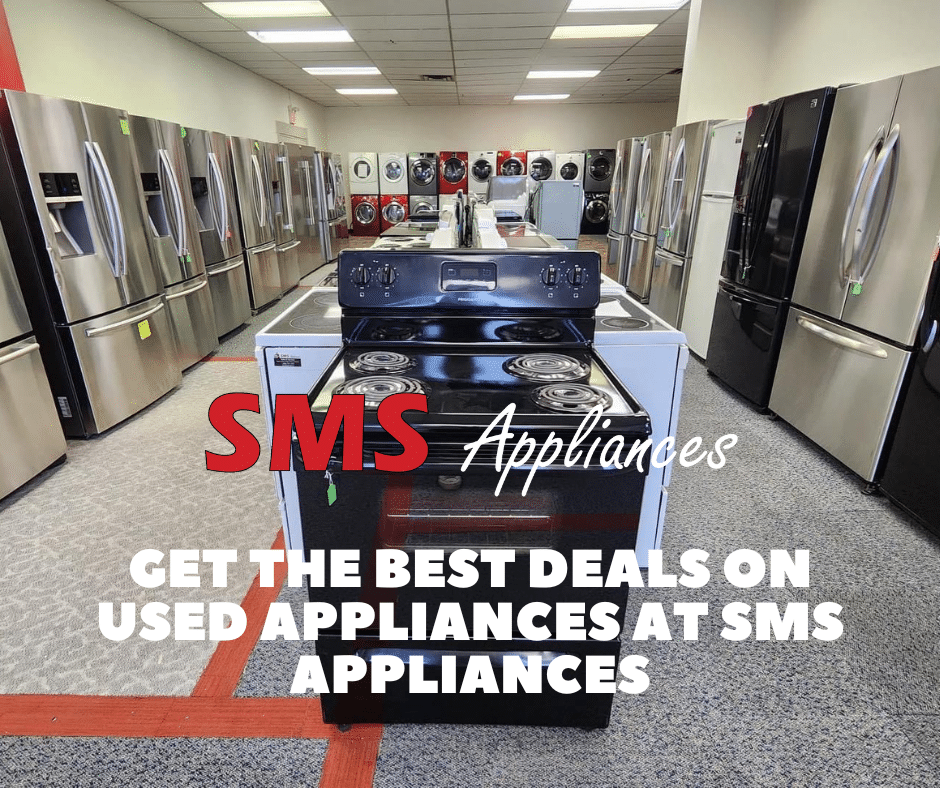 Get the Best Deals on Used Appliances at SMS Appliances
Are you looking for a great deal on top-brand used appliances? Look no further than SMS Appliances! At SMS, we carry a wide selection of gently-used kitchen and laundry appliances from some of the leading manufacturers. Not only do we offer fantastic prices on our used appliances, but we also have a team of experienced technicians who inspect each unit to make sure it's in perfect working order before it goes up for sale. Let's take a closer look at why you should consider buying used appliances from SMS.
Our Selection of Used Appliances
At SMS, we carry a huge selection of gently-used kitchen and laundry appliances. We have everything from refrigerators and ovens to washers and dryers. All of our used appliances are inspected by our team of experienced technicians to make sure they are in perfect working condition before they go up for sale. That means when you buy a used appliance from us, you can rest assured that it will run like new!
Our Prices
When you shop at SMS, you can get top-brand name appliances at unbeatable prices. We offer deep discounts on all of our used appliances so that everyone has access to quality products without breaking the bank. Plus, if you find a lower price on an identical item somewhere else within 48 hours of your purchase, simply show us the receipt and we'll refund the difference!
Our Warranties
At SMS, we stand behind every product we sell with our satisfaction guarantee. That's why we offer 30 days warranty. We also offer extended warranties on select items so that you can rest easy knowing that your product is covered if any issues arise down the road.
If you're looking for great deals on top-brand name used appliances at unbeatable prices, there's no better place than SMS Appliances. With our huge selection of quality products and friendly customer service staff, shopping for used kitchen and laundry appliances has never been easier! So what are you waiting for? Stop by today and see what we have to offer!
Categories
Popular Posts