Description
Dual-Element Bake
Baking has never been so easy, our Dual-Bake Element utilizes both the broiling and the lower baking element, allowing you to achieve great baking results.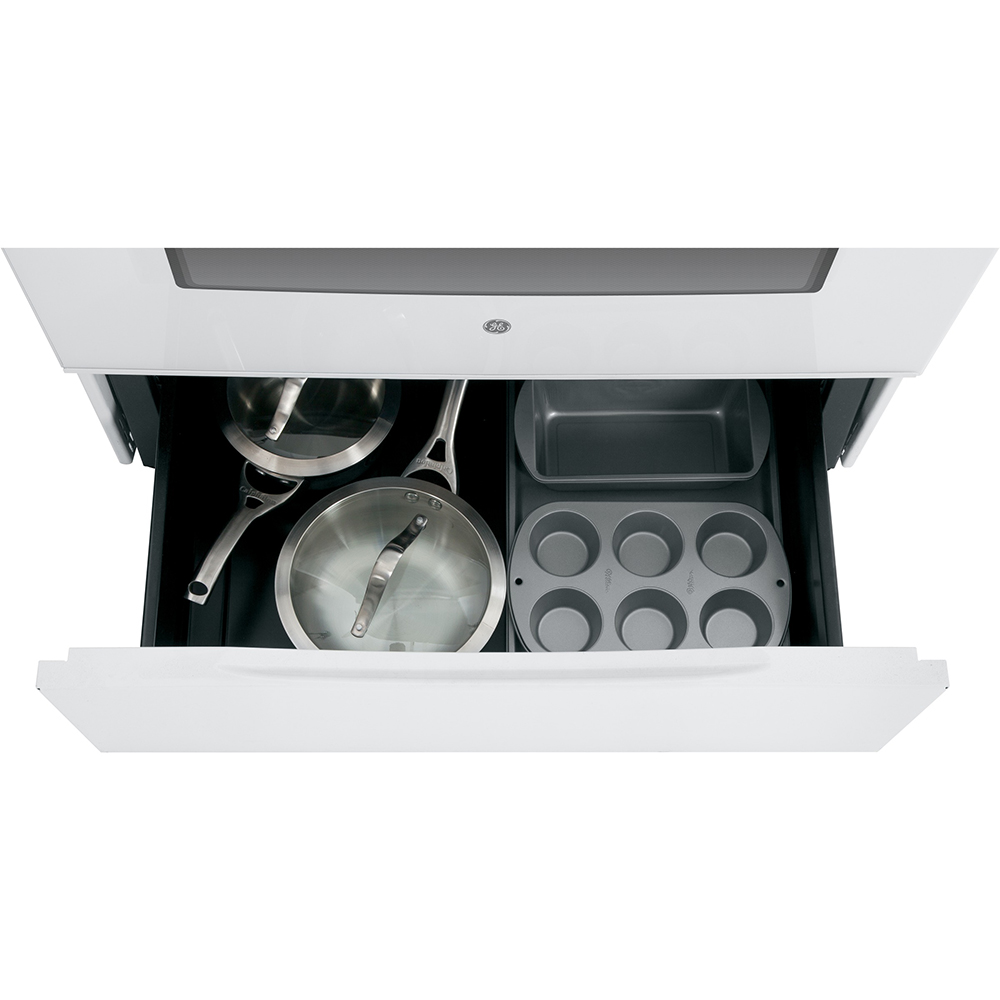 Quick Clean Storage Drawer
The frameless design allows this handy storage drawer to roll out completely without any obstruction. Whether you mop, sweep, or vacuum, every inch of your floor comes completely clean.
Glass-Ceramic Cooktop
A smooth and seamless cooktop surface makes cleaning quick and easy.