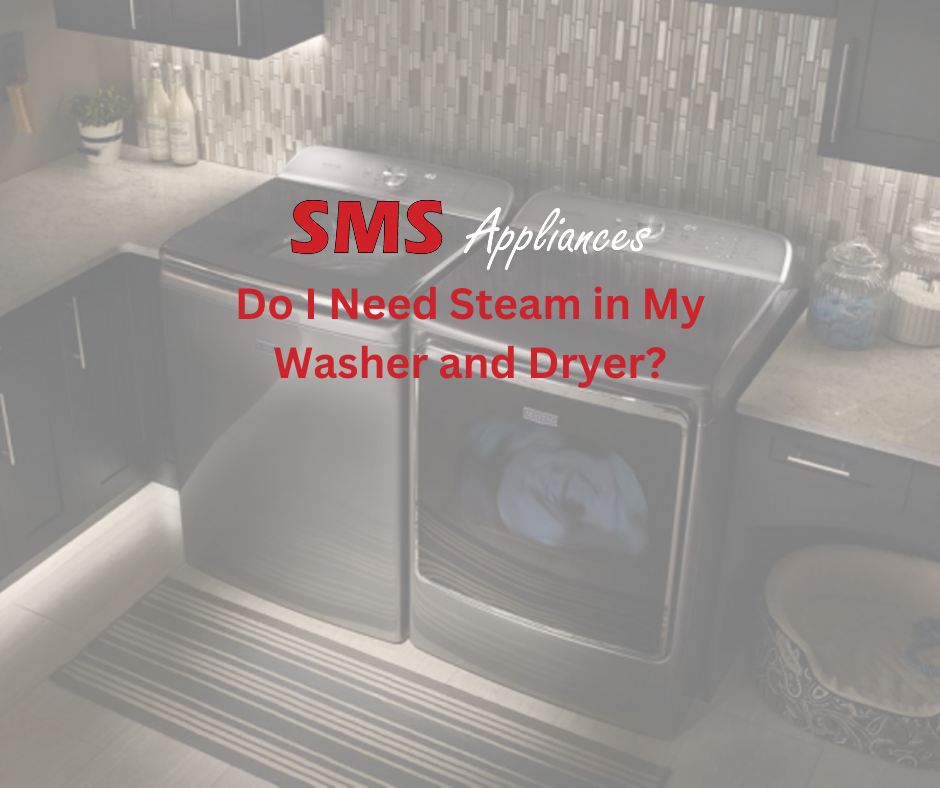 Do I Need Steam in My Washer and Dryer?
Today's washer and dryer options have more features than ever before. With so many choices, it can be overwhelming to narrow down what you truly need versus what's just a luxury. One feature that has gained popularity in recent years is steam – but is it really necessary? In this blog post, we'll explore the benefits of having steam in your washer and dryer and whether it's worth the investment.
1. Improved Stain Removal: One of the main benefits of having steam in your washer is that it can help remove stubborn stains that traditional washing methods can't. The high temperature and moisture levels of steam break down dirt, oil, and grime, making it easier to wash away. In addition, steam can sanitize items, killing germs and bacteria that regular washing may not eliminate.
2. Reduced Wrinkles: Another advantage of steam in a dryer is that it can reduce wrinkles in your clothes. As the steam penetrates the fabric, it relaxes the fibers, making them easier to smooth out. This means you'll spend less time ironing or hanging up clothes to dry.
3. Less Static Cling: Static cling can be a nuisance, especially during the winter season. But with steam in your dryer, you can significantly reduce the amount of static electricity that builds up on your clothes. The moisture in the steam creates a barrier between fabrics, preventing them from sticking together.
4. Improved Energy Efficiency: It may seem counterintuitive, but having a steam washer and dryer can actually improve your energy efficiency. Because the steam helps to loosen dirt and grime, you'll be able to use lower water temperatures when washing, saving energy and reducing your utility bill. In addition, the reduced wrinkles from the dryer's steam feature means you won't need to use as high of a heat setting to remove them, also saving energy.
5. Increased Longevity: Steam washers and dryers are typically constructed with higher-quality materials and better components, giving them a longer lifespan than traditional machines. Additionally, because steam can help remove dirt and debris from your clothes, your clothes will look better and last longer, further reducing the need for replacement.
So, do you need steam in your washer and dryer? Ultimately, it depends on your lifestyle and preferences. If you have children or pets who are constantly getting stains on their clothes, or if you're someone who prioritizes having wrinkle-free clothes with minimal effort, then steam may be a worthwhile investment for you. However, if you're on a tight budget or don't mind spending a bit more time ironing, then it may not be necessary. Regardless of your decision, it's important to do your research and find a washer and dryer with features that will make your life easier and more efficient.
Categories
Popular Posts