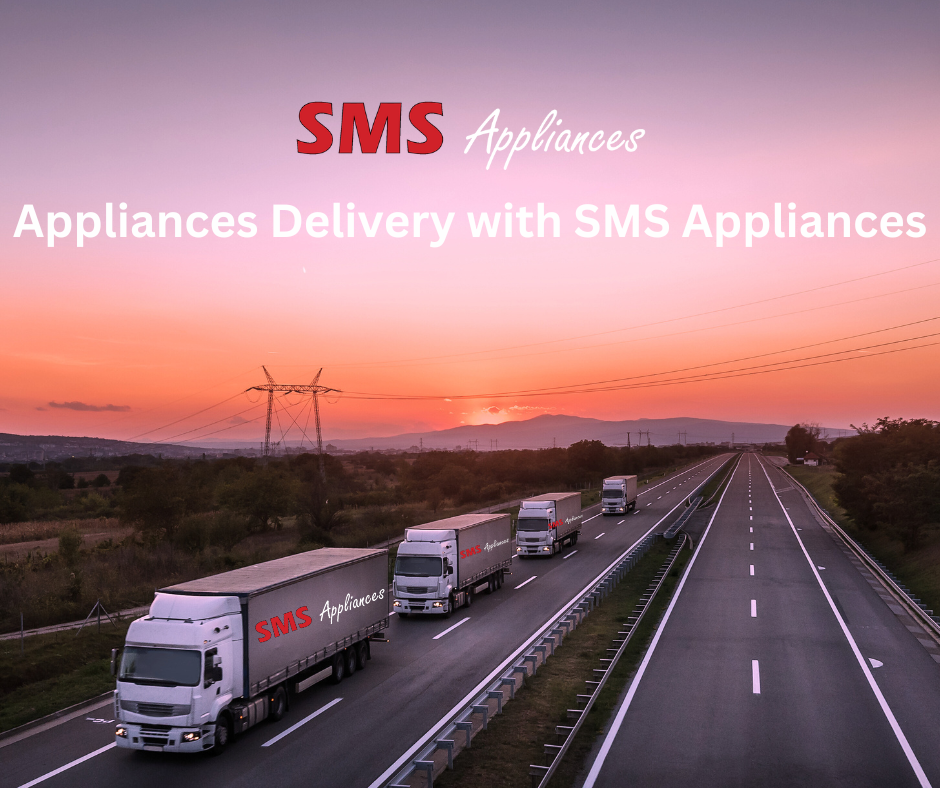 Unmatched Convenience: Appliances Delivery with SMS Appliances
Moving into a new home is an exciting time for anyone, but it also comes with a daunting task of choosing and shifting brand-new appliances. When it comes to fulfilling our kitchen requirements, the last thing anybody desires is the hassle of transporting bulky appliances from the store to their new home. Fortunately, with SMS Appliances, appliance delivery services have never been more straightforward and less time-consuming. In this blog, we'll dive into the convenience of having your appliances delivered directly to your doorstep in Calgary, Okotoks, Brooks, Medicine Hat, and Regina.
1. Delivery and installation:
The best part about SMS Appliances' services is that you won't have to break your back or your bank to get your appliances delivered. SMS Appliances delivers your new appliances right to your doorstep, no matter where you are in Calgary, Okotoks, Brooks, Medicine Hat, and Regina. Their expert team of delivery specialists ensures that your appliances are delivered safely and set up for use. In addition to delivery, the team also provides installation services to ensure that everything is set up for your convenience.
2. Stress-free delivery process:
Moving can be a stressful process, and transporting appliances can add to that stress. SMS Appliances understands that and provides customers with a stress-free delivery process. All you have to do is place your order, and they'll take care of the rest. You also have the option of scheduling a delivery date most convenient for you. SMS Appliances' comprehensive delivery network ensures that your appliances are delivered in no time.
3. Guaranteed reliability:
SMS Appliances does not compromise on reliability. Their team is dedicated to ensuring that appliances are delivered on time and in excellent working condition. If there is any issue with your delivery, SMS Appliances' customer service team is always available to help. They have a quick response rate and are always ready to address customer concerns.
4. Exceptional customer service:
Customer satisfaction is the key to the success of any business, and SMS Appliances is no exception. They provide exceptional customer service and are always available to answer any questions that you may have. Their team is knowledgeable and experienced in handling any problems that may arise. With SMS Appliances, you can be assured that you are in good hands.
5. Competitively priced:
SMS Appliances provides customers with competitively priced appliances. The company offers free delivery for orders above a specified amount in Calgary, making it all the more affordable. Additionally, SMS Appliances assures customers that the price they see is the price they pay, with no hidden charges.
In conclusion, SMS Appliances' delivery services provide exceptional convenience to the customers in Calgary, Okotoks, Brooks, Medicine Hat, and Regina. From the stress-free delivery process to exceptional customer service, SMS Appliances prioritizes their customers' satisfaction. Their affordable pricing coupled with the reliability of their services makes them one of the best options for anyone looking for reliable appliance delivery services. So, if you're moving into a new home or need to replace your appliances, give SMS Appliances a try, and you won't be disappointed.
Categories
Popular Posts